Purley is known as one of the most attractive locations in London, and as you can imagine it is popular and the property in Purley is contested. The main reason for this exclusivity is its history, namely Purley has been free from overdevelopment ever since Webb, a visionaire focusing on an estate which would feature extensive gardens created such an area that it was granted conservation area status. Eventually about 220 plots of land were sold and the luxuriant streets of Purley began to flourish as a neighbourhood.
The two most attractive streets would be the Exclusive Rose Walk, with flowerbeds number about 6000 rose bushes in over 400 varieties, which is reputed to have been receiving visits by Queen Mary herself! The other would be Silver Lane, which is lined with silver bitch trees on each side. Both of which have properties owned by famous personalities such as the Late Ron Noades, former Crystal Palace Football Club owner, among may.
So, besides the exclusive status and pedigree, why would one look for a property in Purley? Simply enough, it is due to convenience and security. Convenience comes in the way of a soon to be opened Westfield mall which boasts a cinema, bowling alley, restaurants and cafes which will give everyone in the family a place to enjoy in the modern amenities.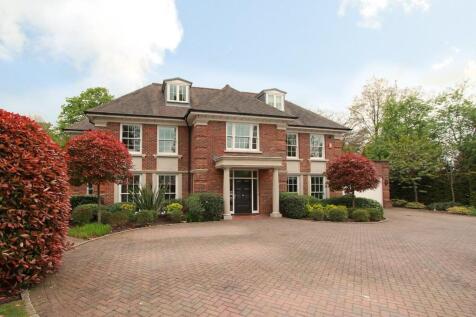 Another convenience is of course its transportation network, Purley is served by four train stations, Reedham, Purley Oaks, Purley and Riddlesdown. They can all take you to London Bridge or Victoria in about 35 minutes.  The area also is also seeing a bigger movement of people these days, as it is a quiet and safe neighbourhood with schools for their children.
Family houses are the fuel that drives Purley onwards, with about £5 million invested in development in the town centre, housing is plenty and there will be something for everyone. In addition, while Purley is an exclusive area with hoses in the million range, there are also housing options that are naturally more affordable. As an example, a three-bedroom terrace house located in Downs Court Road, with a lovely view of the valley goes for about £550.000, a steal right?  
On the other hand, however, Purley doesn't boast a large rental market and most of the rental opportunities are owned by landlords who are living abroad, mostly temporarily and the rent goes from about £2.250 to £2.500 a month, with one bedroom options ranging from £1000-£1800 a month.  Purley's streets are covering the hills of the North Downs, with access to the Riddlesdown area south of the town centre which has roads following the lines of the hills. Of course, pedestrian routes allow for shortcuts between the winding streets of Purley.
To sum it up, Purley is definitely one of the up and coming locations for acquiring property. The Rose walk and Silver Lane might appear too glitzy, however those who enjoy a quiet out-of-town lifestyle with all the modern amenities will find it easy to settle in Purley.