In most homes, from your grand mansions of decadence, to the home of your average British office worker, the stairs are one of the first features you are greeted by when you walk through the front door. So, let's take a little look at five ways you can add a sense of flair and decorum to your home through your staircase refurbishment project.
The Material
One of the first things to consider when undertaking a staircase refurbishment is what material you wish to use for your stairs. You may plan to simply keep the current stair material as is, only adding a simple facelift to your stairs, or you may want to do a complete overhaul of your current stairs choosing a different material and design.
A fantastic material may wish to use is American White Oak. American White Oak is a strong hardwood, which due to its lighter tones can create a greater sense of openness in your stairwell and is a great fit for a more modern looking home. However, if your decor is more traditional than its sister the darker European Oak, provides a rich textured rustic look that can create a distinct charm to your stairs.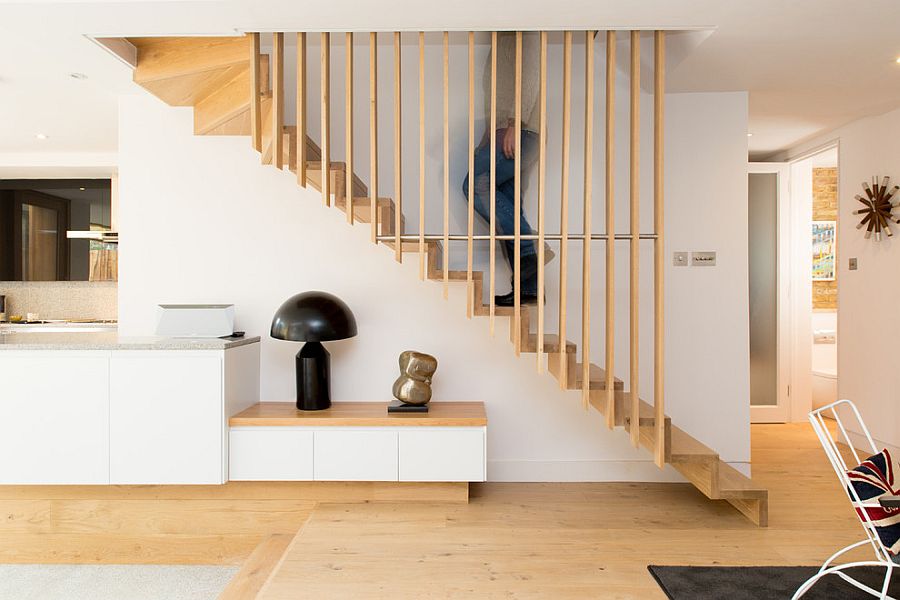 Staircase Strings
When it comes to the strings of your stairs there are a couple options you can choose from to accommodate the shape of treads and risers, while providing a decorative finish to your stairs. You may potentially choose to go for a simple yet classical look of closed or cut strings or you may want to go for slightly more intricate detailing such as no bracket cut strings or panelled and featured string designs.
Nosings
To add further appeal to your stair strings you might wish to add nosings which can be used to conceal the end grain of the stair trends helping to give your stairs a clean, smooth finish.
Newal Posts and Spindles
When it comes to your staircase refurbishments projects a fantastic way to add memorable status to your stair design is through your choice of newel posts and spindles. Here you have a wide choice of possible designs and materials that can be used to craft the perfect look to your stairs. The likes of Georgina fluted spindles, twisted spindles or Oxford and Colonial newel posts are beautiful and appealing extras which can added to your stairs to create a memorable impression for visitors as they enter your home.
Interested in learning more about how else you can add flair to your stair refurbishment project why not get in touch with our expert team at Pear Stairs or use our free stair creator tool to design your home's perfect staircase.